Thu 31 August
Fri 1 September
Sat 2 September
Sun 3 September
Mon 4 September
Tue 5 September
Thu 31 August
Fri 1 September
Sat 2 September
Sun 3 September
Mon 4 September
Tue 5 September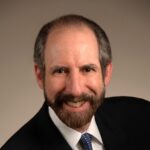 RONALD N. GERMAIN M.D, PH.D
Ronald N. Germain received his M.D. and Ph.D. from Harvard University. Since then he has investigated basic immunobiology, first on the faculty of Harvard Medical School, then in the Laboratory of Immunology, NIAID, NIH, and most recently at NIAID, NIH as Chief of the Laboratory of Immune System Biology. He has made key contributions to understanding MHC class II molecule structure–function relationships, the cell biology of antigen processing, the molecular basis of T cell recognition, and the application of systems biology to understanding immune function. More recently, his laboratory has explored the immune system using dynamic and static in situ microscopic methods that his laboratory helped pioneer. He has published more than 400 scholarly research papers and reviews. 
Among numerous honors, he was elected Associate member of EMBO (2008), elected to the National Academy of Medicine (2013), received the Meritorious Career Award from the American Association of Immunologists (2015), chosen as NIAID Outstanding Mentor (2016), elected to the National Academy of Sciences (2016), designated an NIH Distinguished Investigator and named a Distinguished Fellow of the AAI. He has trained more than 70 postdoctoral fellows, many of whom hold senior academic and administrative positions at leading universities and medical schools.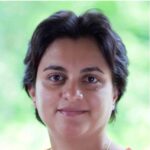 PROFESSOR MUZLIFAH HANIFFA
Muzlifah Haniffa is a Wellcome Senior Clinical Research Fellow, Senior Group Leader at the Wellcome Sanger Institute and Professor of Dermatology and Immunology at Newcastle University.

She graduated from medical school in Cardiff, trained as a junior doctor in Cambridge and received her dermatology specialist training in Newcastle. Muzlifah is a Fellow of the Academy of Medical Sciences and a recipient of the Academy of Medical Sciences Foulkes Foundation Medal and the European Federation of Immunological Societies ACTERIA Prize in Immunology and Allergology. She is co-Lead of the NIHR Newcastle Biomedical Research Centre Skin and Oral Disease and Immunogenomics Theme.

Muzlifah is a leading member of the Human Cell Atlas initiative and pioneered the application of single cell genomics to decode the developing human immune system, and the human skin in health and disease.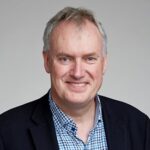 Luke O'Neill is Professor of Biochemistry in the School of Biochemistry and Immunology, Trinity Biomedical Sciences Institute at Trinity College Dublin, Ireland. He is a world expert on innate immunity and inflammation. His main research interests include Toll-like receptors, Inflammasomes and Immunometabolism. He is listed by Thompson Reuters/ Clarivates in the top 1% of immunologists in the world, based on citations per paper. Professor O'Neill is co-founder of Sitryx, which aims to develop new medicines for inflammatory diseases. Another company he co-founded, Inflazome was recently acquired by Roche.
He was awarded the Royal Dublin Society / Irish Times Boyle Medal for scientific excellence, the Royal Irish Academy Gold Medal for Life Sciences, The Society for Leukocyte Biology (SLB) Dolph O. Adams award, the European Federation of Immunology Societies Medal, the Milstein Award of the International Cytokine and Interferon Society and the Landsteiner Award from the Austrian Academy of Sciences. He is a member of the Royal Irish Academy, EMBO (European Molecular Biology Organisation) and a Fellow of the Royal Society.
Organisation) in 2005.