29th International Complement Workshop
31 AUGUST – 5 SEPTEMBER 2023​
Dear Fellow Complementologists, 
In the last two years, we have been witnesses to the worst pandemic in more than a century. The loss of life and health, and the economic and social disruptions that severe acute respiratory syndrome coronavirus 2 (SARS-CoV-2) has brought and still brings are devastating across the globe and will resonate through societies for years to come. But the COVID-19 pandemic also showed what we can achieve when we come together: the development of vaccines against SARS-CoV-2 has occurred with unprecedented speed, with several vaccines approved and billions of doses administered worldwide with exceptional speed.
Although the immunological sciences have, as a consequence, gathered much public interest and support, the last two years have nonetheless been hard on our trainees. Not only have work and travel restrictions negatively impacted their primary research outputs, but they also severely muted another vital part of their training experience, specifically the ability to meet other scientists in person, directly share and discuss their work, and lay the foundations for their future peer group networks.
Innovation and the "can-do" attitude of members of our field have nevertheless permitted us to weather some of these difficulties. As a result, we had the privilege of still enjoying some outstanding virtual meetings over the last two years. In particular, the organizing committee of the 28th International Complement Workshop in Berlin needs to be congratulated on pioneering the virtual format of our flagship meeting.
It is, however, safe to say that we all long for a substantial in-person meeting. It therefore gives me great pleasure, in the name of the local organizers Claire Harris and Kevin Marchbank, to invite you to the 29th International Complement Workshop in Newcastle, UK, September 1-5, 2023. The UK has a rich and long history of complement research. Newcastle, in particular, is recognized as powerhouse of innovation because of the pivotal contributions of the complementologists at Newcastle University to our understanding of the mechanisms and treatments of complement-mediated thrombotic microangiopathy (also known as atypical haemolytic uraemic syndrome). The University is excited to host the 29th ICW and has committed substantial funds to support and provide a state-of-the art and ecofriendly conference setting. Paired with the city's rich history and local hospitability, Newcastle should provide an excellent platform for a vibrant and exciting meeting on complement. Over the last few years, it has become clear that complement serves unexpected roles in cell physiology and immunology – in fact, complement has emerged as an important contributor to the pathology of COVID-19. Thus, there is renewed interest in this ancient system and this meeting will be a stellar opportunity for colleagues and collaborators, as well as newcomers to the field, to learn about and to discuss broad aspects of complement biology.
I hope to meet you in Newcastle 2023.
Claudia Kemper
ICS, President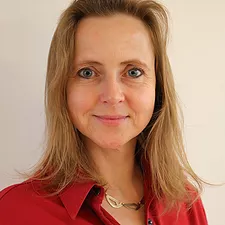 Registration
Open by March 2023

Early bird fee ends 09 June 2023 
Abstract submission 
Open: 1 March 2023
Close: 30 April 2023
Selection by 30 June 2023
Conference
31 August – 5 September 2023 
Conference themes include but are not limited to:
Complement activation & control
Complement structure function
Complement genetics
Complement in inflammatory/infectious disease
Complement therapeutics
Complement Animal models in Complement research & Translational Complement
Complement diagnostics & biomarkers
Emerging topics